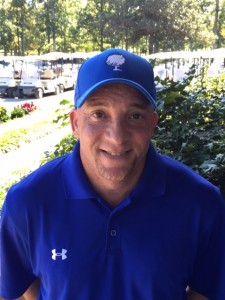 Jimmy Winn
Golf instruction with Jimmy Winn can be scheduled by emailing, jwinn@thehollows.com or calling 804-883-5381 x.4
Rates
Private Instruction –

30 minute: $40
30 minute with follow up: $65
3- 30 minute lesson: $100
5- 30 minute private lessons: $160
1 Hour playing lesson: $65

Junior Rates ( Ages 17 and under )-

30 minute: $25
 30 minute lesson with follow up: $40
3 – 30 minute: $65
5- 30 minute: $100
1 Hour playing lesson: $40

Group Rates –
Jimmy Winn has been teaching golf at both private and public facilities for over 17 years. Most recently as the Director of Instruction at Ironbridge Sports Park and as the Assistant Golf Professional/Lead Instructor at the C.C. at the Highlands.
With a simple and easy to understand approach, Jimmy has helped golfers of all abilities improve and enjoy the game of golf more. Jimmy became a certified member in golf instruction with the Professional Golf Teachers Association in 2003. Jimmy also writes golf instruction articles for, The Turn  Golf Magazine.
Teaching Philosophy: "There is not one perfect golf swing that fits everyone, but everyone has a perfect golf swing that fits them."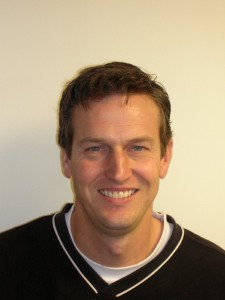 Andrew Bemis
PGA Class A Professional The Plane Truth – Level 1 – Certified Golf Instructor Lessons are taught year round and may be scheduled by calling 804-640-7129 or through e-mail andrewbemis@thehollows.com.
Rates
Private Instruction –

30 minutes: $40
50 minutes: $60

Semi-Private (2 people) – 60 minutes: $70 ($35/ea)
Lesson Series – $150 – (3 50-minute private lessons)
Playing Lessons – $80 /2 hours
In addition to running the golf operation at The Hollows, Andrew also has a passion for teaching and enjoys conducting lessons. A true student of the game and the business, Andrew looks to apply his knowledge of golf to make the game as enjoyable as he can for the players he serves. Andrew is a certified instructor with The Plane Truth, a philosophy that is based on helping students achieve a consistent repetitive impact. Prior to managing The Hollows, Andrew spent eight years as the General Manager at Royal New Kent. A graduate of the Ferris State Professional Golf Management program, Andrew has been teaching golf for over 20 years. In that time he has taught at The Legends golf School and The Golf Academy at Kingsmill. He also interned under Jim Flick, America's Master Golf Teacher. Andrew has the natural ability to encourage, motivate, and provide insightful and detailed direction to his students.